Virtual Private Servers VPS
Reservation of VPS, within the territory of the Syrian Arab Republic, or outside the country, reservation of Syrian national domains, reservation of global domains, Syrian hosting company, Syrian host
Now Syrian Host offers you the strongest offers and at discounted prices on the servers and from the most powerful data centers in the world, not only that, but there are also plans to manage and protect these servers at the hands of experts, specialists and professionals in the field of server management and protection, as they give you a complete plan to manage Your server and its full protection in terms of settings, programs and encryptions, all you have to do is choose the appropriate server, then choose the management and protection plan, and leave what remains to us and enjoy comfort ...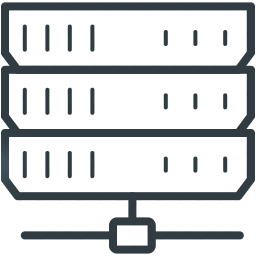 Features and services of virtual servers offer
The time for receiving the server data is 30 minutes after receiving the amount and up to 24 hours at least. All servers include technical support by
calling us
or by phone. All our server plans work on Linux and Windows. Each server includes a cPanel / WHM control panel or PLESK panel. Preparing the server and delivering it to the client, except after receiving the full amount, the client will be given all the server powers and he has the right to dispose of them as he pleases
All servers include a basic management plan.
We guarantee that you will not be hacked on the server side in any way.
Technical support is available 24/7 a week.